Our independence has enabled us to invest and expand our business with the long term in mind. It also allows us to pursue a unique approach to recruiting and managing people.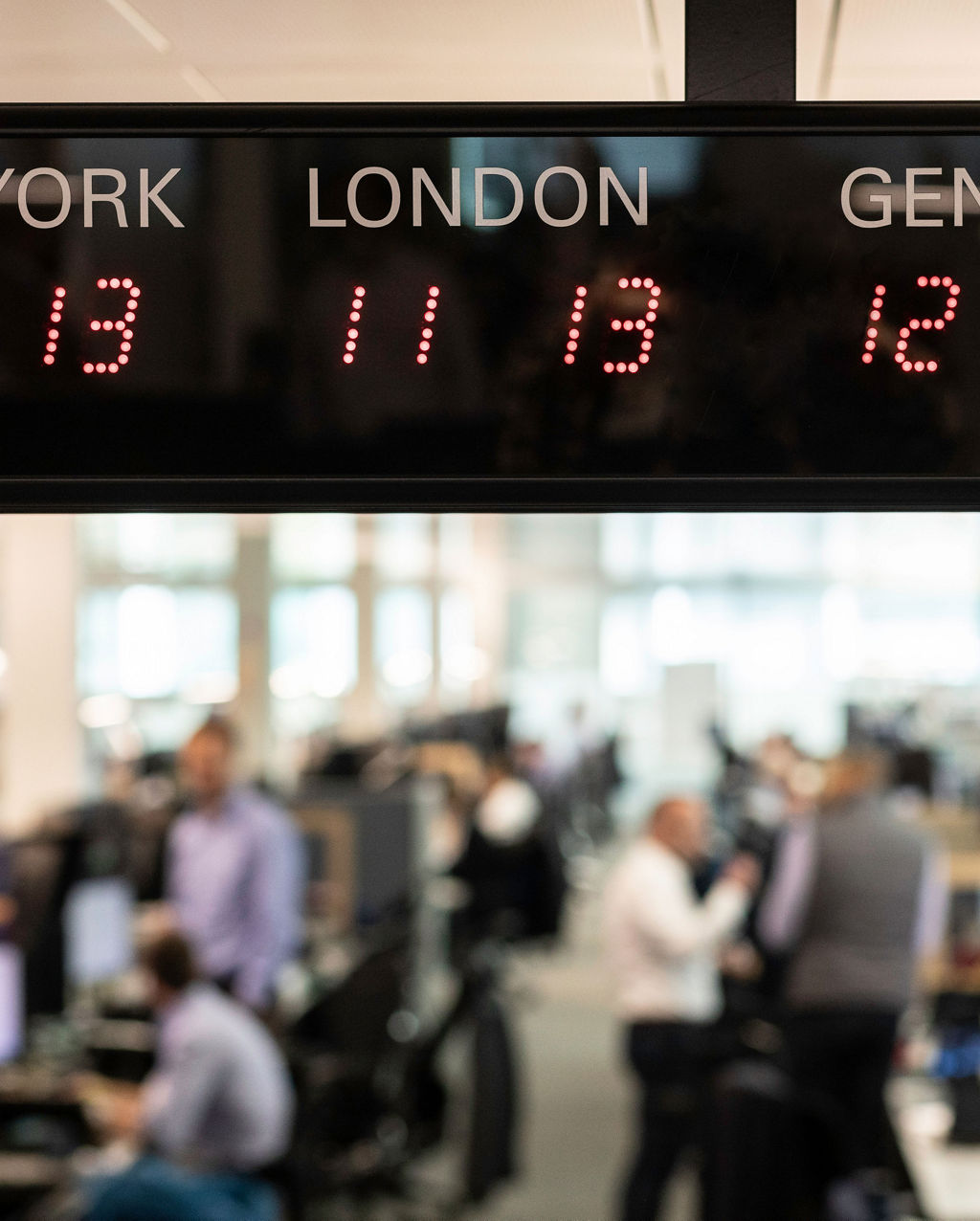 These characteristics strengthen the notion of partnership between employees and the company, as well as creating a lasting relationship of trust between the company and clients. This approach provides stability and reinforces the Group's values and corporate culture. The remuneration policy integrates sustainability risks by way of the policies and procedures which Pictet employees are bound to respect. Compliance with internal (Policies & Procedures) P&Ps form a part of an employee's annual review, which may include ESG limitations and taking into account sustainability risks based on the type of products or services selected by clients served by that employee. In addition, Pictet employees are held to the Group's general engagement on sustainability and responsible investing, as relevant to their function.
Diversity, equity and inclusion

Our corporate values of long-term thinking and responsibility naturally lead to a culture of collaboration and  partnership. We are committed to making diversity, equity and inclusion an integral part of this culture by taking every step to encourage greater diversity in the  workplace, creating fair and equitable policies and fostering an environment that allows all individuals to thrive.

Flexible and modern ways of working
As a responsible and supportive employer, we offer all employees various  flexible working arrangements. These include flexible hours, annualised part-time or unpaid leave, and parental leave. In addition, we support the well-being and creativity of our employees through working-from-home arrangements, reflecting the evolution of our working environment.

The health and well-being of our employees are at the heart of our priorities. We take care of our employees' physical and mental health through online platforms, external partnerships and by offering a broad and healthy selection of food in our staff restaurants. Our restaurants also favour sustainable supply chains, support local farmers and strive for near-zero food waste. We organise regular workshops and awareness campaigns to protect our employees' integrity and ensure that they are treated in a positive way and feel valued and enabled. Dedicated helplines are available so that staff members can ask internal and/or external specialists questions and discuss their emotional well-being.
Building employee awareness and fostering actions
To support our environmental efforts, we organise internal events like "Sustainability Week", which  was launched in 2016 with the aim of influencing employees and raising their awareness in order to foster sustainability. Employees around the world are able to listen to talks given by internal and external sustainability experts. There have been more than 20 talks so far, with experts such as Peter Bakker, CEO of the World Business Council for Sustainable Development. Employees can also learn about local flora and fauna, take part in e-bike excursions and visit the installations used to reduce Pictet's carbon footprint and generate our own clean energy.
Volunteering programme for employees
Through this programme, our employees can become involved in social or environmental projects. Two hundred employees worldwide gave of their time to help the community in 2019. The activities include lake cleaning, coaching for young students or mentoring unemployed people.
Blood doning and charitable actions
Blood donations save lives, but only 2.5% of the Swiss population give blood regularly. Pictet has therefore been encouraging its employees to do so since 2007. In 2019, 454 blood donations were collected. Every year we also ask our employees to donate food and other items to the less fortunate. These donations are then matched by a donation from our Foundation.
Pictet best employer in French-speaking Switzerland in the "Banks" category
Our efforts to become an 'Employer of Choice' and the numerous HR initiatives put in place in recent years, in particular in terms of diversity, paternity leave, internal mobility, recording working hours and flexibility at work policy, have therefore been rewarded with this excellent 1st place. In addition, Pictet ranks 10th in the top best employers (all industries combined).
Developing collective intelligence: three beehives and 50,000 bees
Interview with Cyril Camilleri,
Responsible for Pictet's Beekeeping Club
In April 2018, Pictet employees installed three beehives on the roof of the Geneva headquarters. This also coincided with the launch of the Beekeeping Club, which is 100% managed by Pictet employees. More than thirty Pictet employees look after the hives and learn the basics of beekeeping. By promoting this initiative, we raise staff awareness of the threats to biodiversity.
Why beekeeping at a bank?
Cyril Camilleri (CC): To create our own apiary, but without external help. The project is primarily educational: we want our employees to be aware of the issues linked to the loss of biodiversity and the decline in the number of pollinating insects. Setting up the club was part of a larger thought process at Pictet, aimed at raising awareness of environmental and sustainability issues within the company.
How is the club doing today?
CC: We now have 25 members (with many more on the waiting list) – most of them without any experience in beekeeping. From March to October we meet once a week to watch the beehives and make sure that the bee colonies are doing well. Some of the members are even considering having their own apiaries at home, which will then multiply the positive effect of reintroducing bees.
What impact have you had so far?
CC: The club immediately generated a lot of interest among our colleagues. As a result, there is growing awareness of the importance of pollinators for the preservation of biodiversity and that managing a beehive is anything but a passive activity. In my eyes, this is a concrete illustration of why taking the long-term view always matters. And this principle applies equally to the way we manage our investments and to the preservation of our planet.