Stability. Our answer to global instability.
Pictet's business model, designed to build a fortress for its clients, amply proves its worth in times of uncertainty.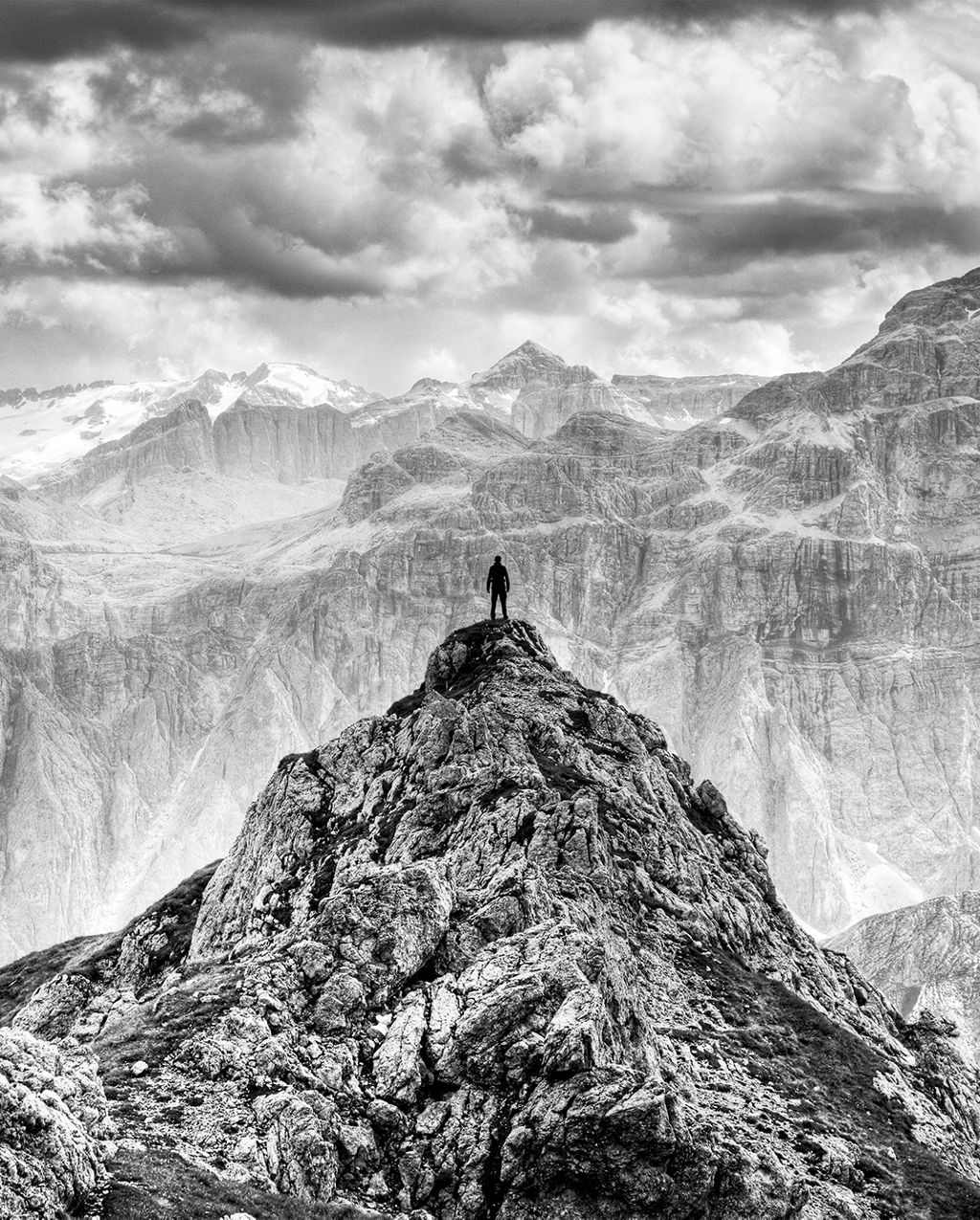 Pictet: a fortress for its clients
The Covid-19 pandemic shook the whole world to its foundations, its effects reaching into and disrupting all aspects of our daily lives. Recently a crisis of greater magnitude has arisen with Russia's invasion of Ukraine. It has left the world grappling with a war that undermines the principles of international diplomacy. Its outcome remains uncertain, yet we can already say that relying on unpredictable regimes for our energy needs is no longer tenable. Over the 217 years it has been in existence, Pictet has successfully weathered the many economic crises, shocks to society and political upheavals that have regularly punctuated the timeline of human history. This resilience owes much to the model of governance in place for over two centuries – a partnership. Pictet is currently being led by eight Partners who are both owners and managers. The Partners remain in post for 20-25 years on average and, as a result, they are able to plan and take decisions looking decades ahead, not just the next few months.
This capability to focus on thinking, planning and development for the long term goes hand in glove with financial independence to withstand all tests and challenges. This has always allowed Pictet to implement its strategy as it wishes without coming under pressure from outside forces. For these reasons, Pictet has always placed the greatest importance on the rock-solid strength of its balance sheet. The Group operates with levels of capital well above those required by both Swiss and international capital-adequacy regulations. It can also rely on having the highest-grade assets and a very comfortable liquidity position, resulting in Pictet being awarded some of the topmost ratings possible. Pictet's business model, designed to build a fortress for its clients, amply proves its worth in times of uncertainty. It is underpinned by a disciplined approach to risk management, but the model also places great emphasis on clients' long-term needs and not on an all-out dash for short-term gains. Lastly, being a fortress means the Group will seek to pursue its ongoing development at a measured and controlled pace, so as to ensure consistency and continuity in its corporate culture, increased stability of its teams and, thanks to all this, a higher standard in the follow-up of services for its clients.
Find out about our financial performance for the year and get a glimpse into our culture in our recently published Annual Review.

Pictet is an investment-led service company, offering wealth management, asset management and related services. We do not engage in investment banking, nor do we extend commercial loans. Our purpose is to build responsible partnerships with our clients, colleagues, communities and the companies in which we invest, in order to safeguard and transmit wealth, of all kinds, in the service of the real economy.