We have the most direct responsibility to tackle environmental challenges inside our own operations. Our operational environmental strategy around our operations is based on three main pillars: optimising infrastructure efficiency, supporting green mobility and streamlining our consumption.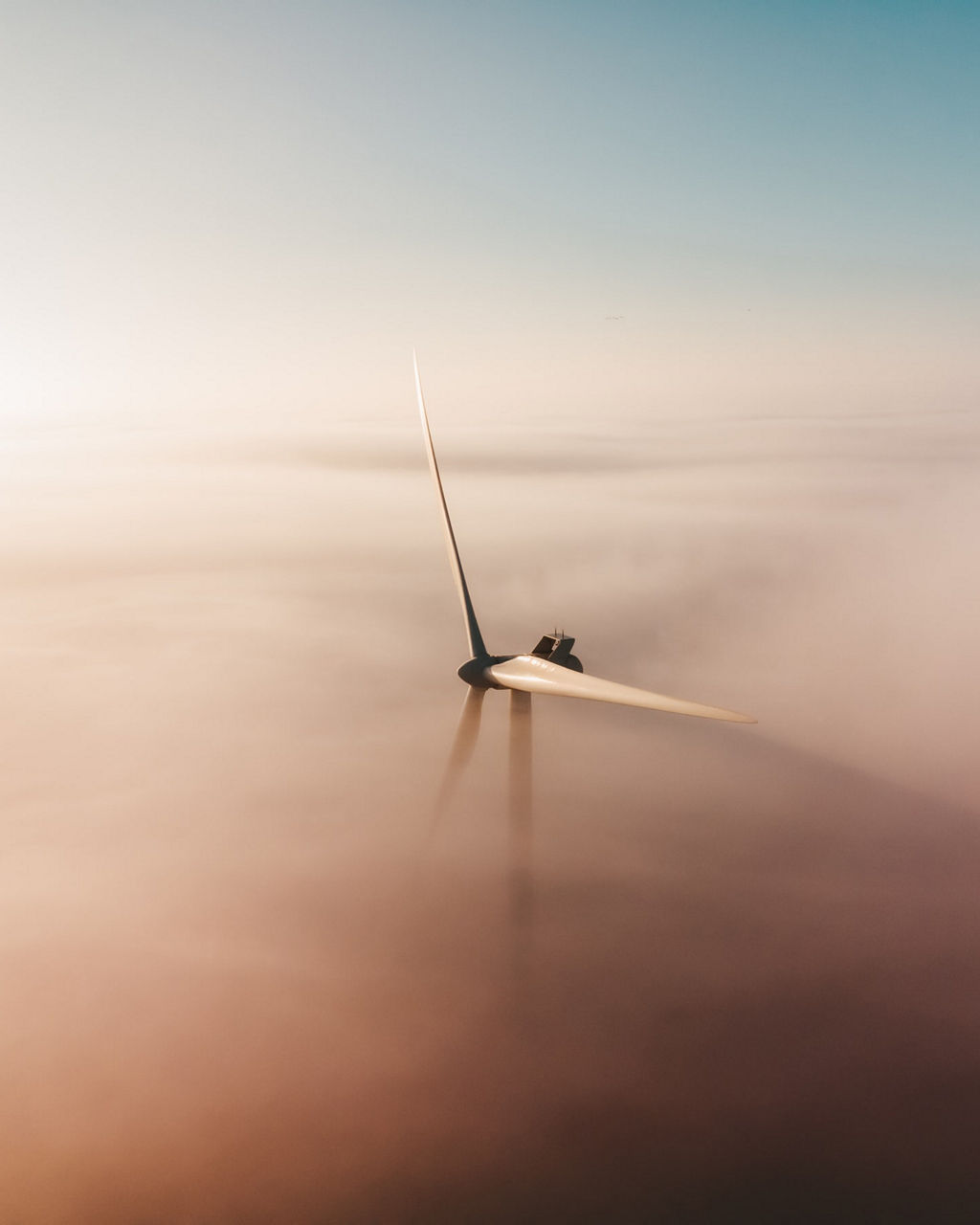 Because you can only change what you measure, in 2007 we began to calculate the Group's CO2 emissions. An ambitious objective was set at the time to reduce the average carbon footprint per employee by 40% before 2020. Reducing our footprint further, especially in absolute terms given our growth, will require stronger ambitions as far as our infrastructure, mobility and consumption as a firm are concerned.
Use an efficient infrastructure

We employ a range of solutions to increase the energy efficiency of Pictet's head office in Geneva, so that we can avoid using fossil fuels and cut down on CO2 emissions.

From March to November, free bikes and e-bikes are available to employees. Employees who give up their parking spot benefit from free public transportation pass.

350 video conferencing facilities have been installed across the Pictet Group. Because of the pandemic, visio conferencing became a day-to-day tool last year, with more than 80,000 hours' use per month.
Use an efficient infrastructure
We built our Geneva headquarters in 2006 with sustainability in mind. At the time – a full nine years before the Paris Agreement of 2015 – this kind of consideration was still rare. Our objective to reduce our CO2 emissions per employee by 40% by 2020 has been broadly achieved, with a 73% reduction, as you can see below. However, this result is a direct consequence of the pandemic, which resulted in a sharp decrease in business travel (-83% in 2020 compared to 2019). Now that the target of CO2 reduction has been achieved for 2007–2020, we have set new targets for the decade 2020–2030. In line with our SBTi pledge, Pictet aims to reduce its direct greenhouse gas emissions in 2030 by 55% compared to 2019 levels. All direct and indirect emissions generated by our value chain have been offset since 2014. Pictet will continue offsetting these emissions but take a more impactful approach.
Energy efficiency in 2022
Sources of emissions in 2022
| Emissions (tCO2) | 2022 |  % of total       |
| --- | --- | --- |
| Business travels | 10252 | 48% |
| Employee commuting | 4542 | 21% |
| IT devices | 1798 | 8% |
| Heating | 1389 | 6% |
| Electricity consumption | 1319 | 6% |
| Energy supply | 729 | 3% |
| Catering | 710 | 3% |
| Paper, prints, shipments | 327 | 2% |
| Company cars | 188 | 1% |
| Refrigerants | 152 | 1% |
| Waste | 130 | 1% |
| Water | 46 | 0% |
| Total | 21,582 |   |
For the last decade, long before the outbreak of the Covid-19 pandemic, Pictet has constantly been expanding its videoconferencing systems with the aim of reducing its carbon emissions linked to business travel. Because of the pandemic, video conferencing became a day-to-day tool for all Pictet staff worldwide last year, with more than 80,000 hours' use per month. The Bank continues to promote its use as an alternative to long-distance or commuter travel.
We encourage our employees to opt for soft mobility solutions for commuting to and from work. There are various benefits available to employees at our Geneva head office:
Free recharging stations for electric bikes and cars
Free public transport for all employees (except for those who have a parking spot)

A partnership with Genève Roule, a local association that provides electric bikes
Pictet employees can use one of these bikes free of charge during lunch breaks, evenings or even weekends.

For the past five years, Genève Roule has provided Pictet employees with electric bikes. In 2019, 7,052 e-bikes were borrowed at the Geneva head office, a 28% increase on 2018. These bikes covered a total distance of 45,207 kilometres, saving 25.3 tonnes of CO2. 
Understanding and managing waste
In our quest to minimise the direct impact of our business, and the impact of our employees, we also launched a landmark campaign in 2018 to cut our single-use plastic consumption. We identified two main sources of plastic waste – our employee restaurants and offices supplies – and put in place more sustainable alternatives. Thanks to this initiative, the Pictet Group reduced the use of disposable plastic by 90% in just 12 months. Quantis – a sustainable development consultancy – helped Pictet through this process to understand how companies deal with plastic waste.