From a staff of just five in 1989, Pictet Luxembourg has grown to more than seven hundred, and to over a thousand if we include the European branches that operate under its auspices. This makes Pictet Luxembourg the Group's second largest site. In 2019 we celebrated the 3oth anniversary of our establishment in the Grand Duchy, 3o years of success that has only grown stronger over the decades.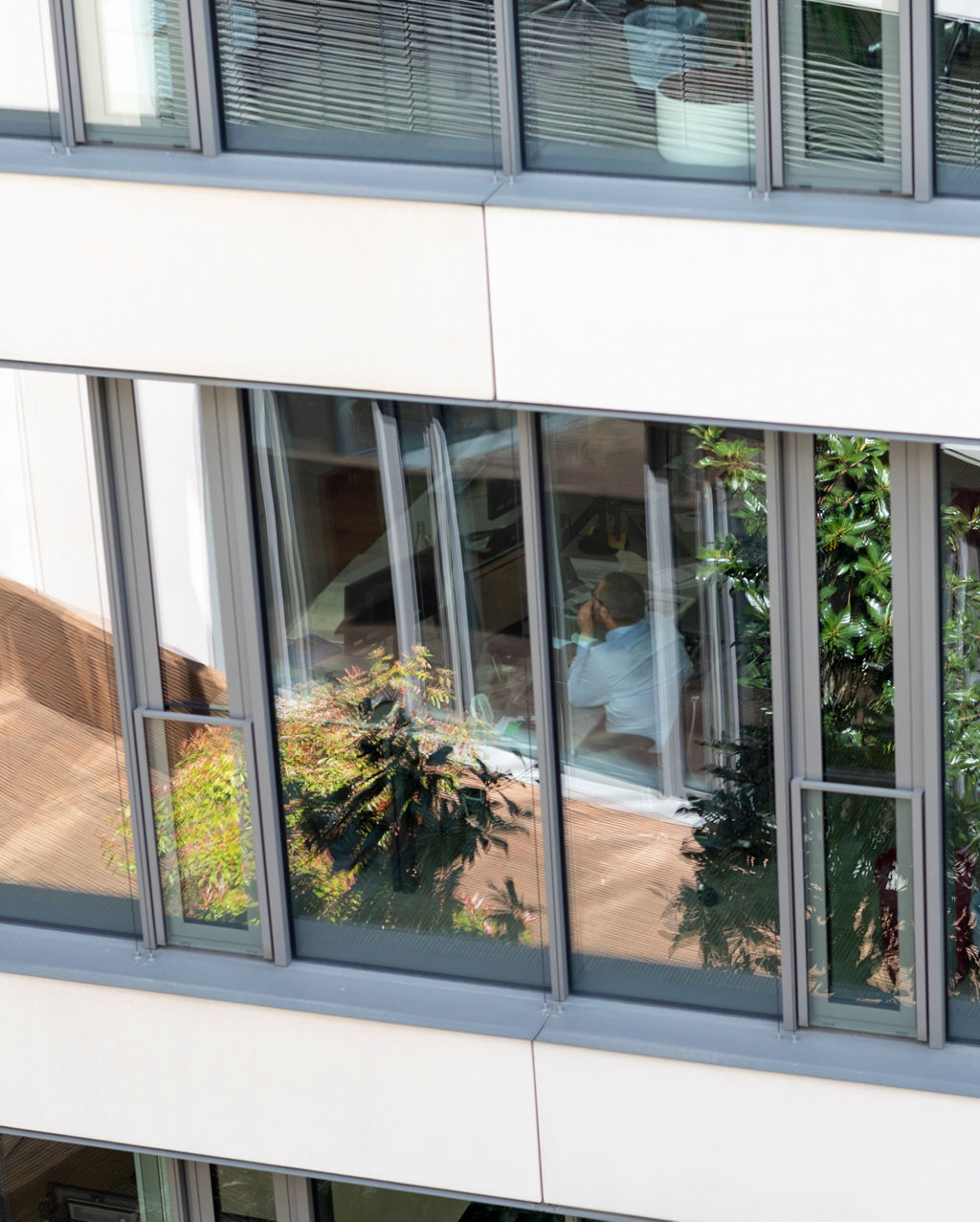 Our centre of expertise in the European Union
All of Pictet's Luxembourg entities in the Grand Duchy form the Group's main centre of expertise in Europe. As such, Luxembourg plays a crucial role as the European banking hub for Pictet's Italian, Spanish, French, German and UK offices. Spearheaded by the Luxembourg site, the Group's European expansion has been achieved through the opening of various branches, including Frankfurt in 1999, Turin in 2001, Madrid in 2003, Paris in 2004, London and Munich in 2014, Stuttgart in 2017 and Monaco in 2020. The scale of Pictet's activities in the Grand Duchy means that we are now one of the ten biggest players in the Luxembourg banking sector, while at the same time pursuing our traditional business of wealth management and custodian banking.
From Luxembourg, Pictet's companies based in the Grand Duchy offer the full range of the Group's expertise to European clients.
Compagnies
Activities
Expertise
Pictet & Cie (Europe) SA

Wealth Management

 

Asset Services

 

Trading & Sales

 

Tech&Ops

 

Corporate functions

Private wealth management

 

Institutional funds and independent asset managers

 

Trading services

 

IT, operations, logistics

 

General secretary's office, human resources, legal, finance, risk, compliance, supervision of delegated activities

Pictet Asset Management (Europe) SA
Asset management
Portfolio management
Pictet Alternative Advisors (Europe) SA
Alternative investment fund manager
Alternative investments
FundPartner Solutions (Europe) SA

Asset Services

Tech&Ops

Fund administration

Operations

Pictet Technologies SA
Information technology
Development and integration of IT solutions for the Group
European branches of Pictet Luxembourg
Frankfurt, opening in 1999
Milan, opening in 2000
Turin, opening in 2000
Madrid, opening in 2003
Paris, opening in 2004
Rome, opening in 2005
Barcelona, opening in 2007
Amsterdam, opening in 2012
Bruxelles, opening in 2012
London, opening in 1980 (Luxembourg branch since 2014)
Munich, opening in 2014
Verona, opening in 2015
Stuttgart, opening in 2017
Monaco, opening in 2020
Message from Pierre Etienne, Managing Director, Pictet & Cie (Europe) SA 
Pictet has become a real heavyweight in the Luxembourg financial centre

Pictet Luxembourg has enjoyed 30 years of success, and that success owes much to Pictet's founding principles. The Group is still run by Partners, both owners and managers, who are in charge of all the Group's business. Moreover, the methods of succession and transfer of capital between Partners have remained unchanged since 1805. With no external shareholders, we have the independence of mind that enables us always to act in the interests of our clients. What is more, we have grown purely organically for more than 200 years, and we will continue to do so. We do not expand through mergers and acquisitions. And it is also our long-term approach that makes us stand out from the rest. Our time horizon is not one quarter but rather a whole generation. This attribute has enabled us to weather all the recent crises. The Group's collegiate structure encourages a spirit of partnership, and we see ourselves as partners with our clients. It is up to us to understand them and to provide them with long-term solutions. This is essential to underpin our core business of managing private and institutional assets.Today, the challenges linked to the fight against climate change have led the world of finance to think in terms of people, the planet and investment – dimensions that are inseparable in the long term. We are firm advocates of responsible investment and are committed to sustainable finance. An approach that integrates environmental, social and governance (ESG) criteria involves measuring and communicating the impact of investments. This is why we incorporate these criteria into our investment processes, risk management and reporting. We also take them into account in our economic research and financial analysis.And Pictet's future in Luxembourg looks just as rosy. We are in a successful financial centre that is conducive to doing business. We have a clearly defined business model and never deviate from that model.
Recruitment at Pictet Luxembourg
Our independence has enabled us to invest and develop our business for the long term and to adopt a unique approach to recruitment and human resources management.
We are looking for talented people in banking and non-banking areas such as human resources, legal, risks, compliance, finance, IT, security and logistics, and we are committed to their further training and development.
Also, in 2016 we created Pictet Technologies, whose role is to develop tailor-made IT solutions for the Group.
Pictet has interesting opportunities for students and recent graduates, as well as experienced professionals. We offer long-term career prospects, both in Luxembourg and abroad.
Pictet supports all volunteer initiatives at a local level, i.e. in the countries where the Group is present. A special programme has been set up to enable employees to take part in social and environmental projects, such as coaching job seekers. Some 200 Group employees around the world volunteered their time to help the community in 2019.
Pictet promotes a working environment that is open to diversity and where everyone has a place. All candidates with the required profile can take advantage of the professional opportunities offered, without criteria such as gender, race, age, religion, sexual orientation, disability, personality or socio-economic background being taken into account.
EDGE certification
After passing the first level ("Assess") of the EDGE certification in 2019, Pictet has now reached the second level ("Move") for its measures to promote inclusion and gender equality. This additional step constitutes a remarkable achievement.
Flexible and modern ways of working

As a responsible and supportive employer, we offer employees several flexible working arrangements that are open to men and women. These include flexible hours, annualised part-time or unpaid leave; and since January 2020 new fathers have been entitled to 20 days' paternity leave. In addition, we support the well-being and creativity of our employees through working-from-home arrangements, reflecting the evolution of our working environment.
"Our ambition is not to become the largest financial group. We want to be a responsible firm that we are all proud to work for."
― Renaud de Planta, Senior Managing Partner
An inclusive work environment creates the right conditions for teams to flourish and be satisfied, in a place that encourages creativity and emulation.
This is why we want:
to provide career opportunities and development opportunities based on merit
to promote a culture of diversity and inclusion
t

o strive for equal pay and equal opportunities, and we have a range of policies and practices in place to create an inclusive environment. 
As long-term investors, we aim to direct capital to the real economy in a manner that improves the state of the planet. We do this by building responsible partnerships with our clients and the companies in which we invest.
Founded in Switzerland in 1805, the Pictet banking group is dedicated to wealth management, asset management and asset servicing. With assets under management of EUR 674 billion at 31 December 2021, Pictet is one of Europe's leading independent wealth and asset management companies. The Group has its headquarters in Geneva and employs over 5000 people.
Working at Pictet in Luxembourg